FARGO, N.D., (October 14, 2019) - Dakota Air Parts Int'l., Inc. announced that they will be attending the Helicopter Association of Canada (HAC) Annual Convention and Helicopter Safety Forum in Vancouver, British Columbia, Canada, November 14th-16th, 2019. Dakota Air Parts will be exhibiting at Booth #527.
The HAC Conference and Helicopter Safety Forum is the largest gathering of the Canadian Helicopter Industry. The conference connects exhibitors from around the world with Canadian helicopter owners/operators, OEM's, management companies and suppliers to the Canadian helicopter industry. There are expected to be 800 delegates in attendance. The event will include international speakers, new safety content programming, professional development courses, and technical briefings.
Dakota Air Parts is excited to meet attendees from around the world to discuss services offered, everything from securing needed parts to assisting with transactions. Dakota Air Parts offers AMT-206-1 Composite Tail Rotor Blades for Bell 206 JetRanger Series. The AMT-206-1 composite tail rotor blade is a direct replacement for Bell 206A and 206B series helicopter tail rotor blades. These blades are now approved in Canada with a TCCA STC. More information about the AMT-206-1 T/R Blades can be found at http://www.dakotaairparts.com/composite-tail-rotor-blades-bell-206-jetranger.
Representatives will be available throughout the show to address any questions. Visit https://calendly.com/dakotaairparts or use the widget below to request an independent meeting with the representatives at the show.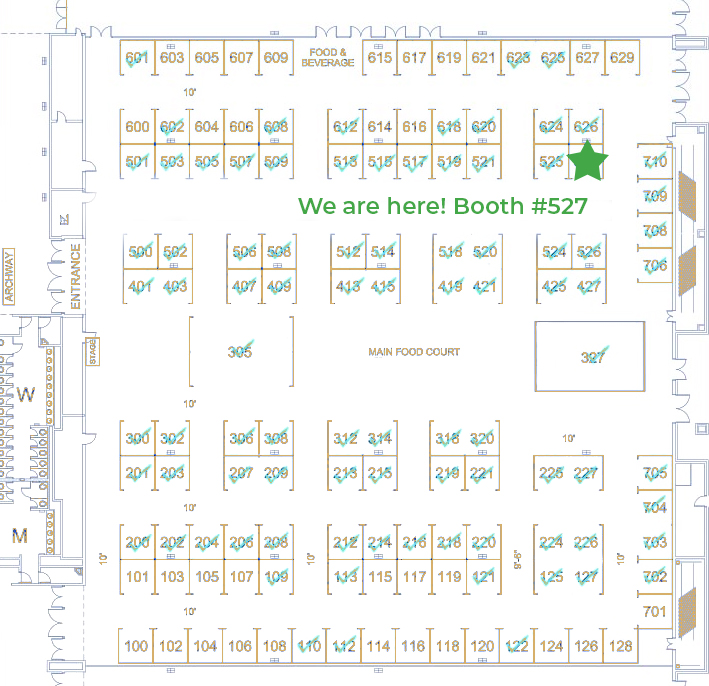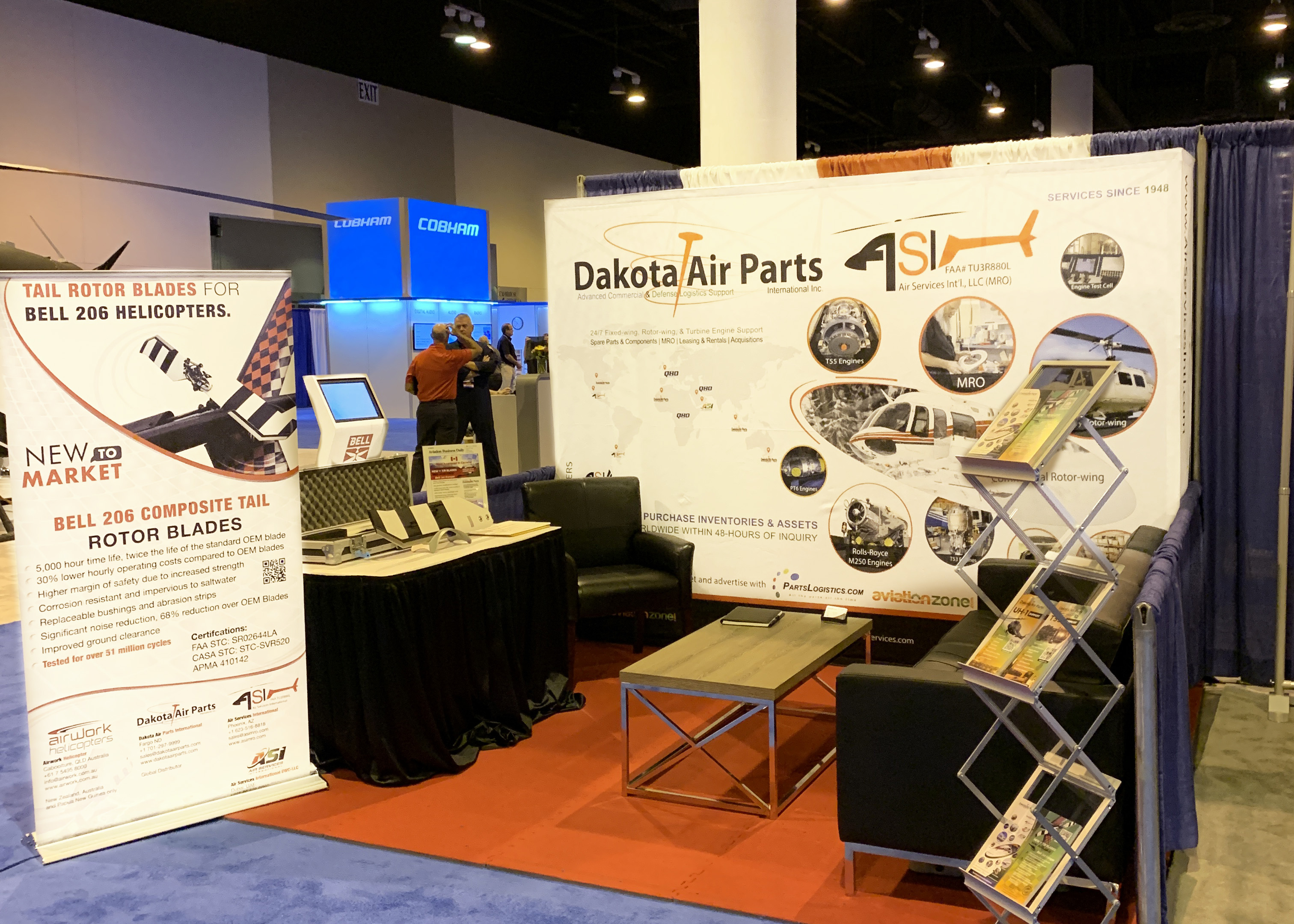 2019 Floorplan Booth
About Dakota Air Parts Intl., Inc. (www.dakotaairparts.com)
Dakota Air Parts specializes in the buying, selling and support of a variety of rotor-wing and fixed-wing aircraft, turbine engines, and parts - OEM & aftermarket. Dakota Air Parts has access to the most diverse parts information infrastructures in the world, allowing them to offer the most competitive pricing without compromising quality or delivery to customers worldwide.
Contact Us
Phone: +1 (701) 297-9999
Email: sales@dakotaairparts.com