UPDATE 3/13/2020:

FIDAE in Chile has been suspended due to the existing coronavirus pandemic. Dakota Air Parts will no longer be traveling to Chile for the event. However, we would still like to speak with your organization. If you would like to speak with our representatives, they will be available via phone call. Please contact us or schedule a phone call at www.calendly.com/dakotaairparts . We have Spanish and English speaking representatives.
ACTUALIZACIÓN 13/03/2020:
FIDAE en Chile se ha suspendido debido a la pandemia de coronavirus existente. Dakota Air Parts ya no viajará a Chile para el evento. Sin embargo, aún nos gustaría hablar con su organización. Si lo desea les gustaría hablar con nuestros representantes, estarán disponibles a través de una llamada telefónica. Comuníquese con nosotros o programe una llamada telefónica en
www.calendly.com/dakotaairparts
. Tenemos representantes que hablan español e inglés.
Dakota Air Parts es un líder de la industria en piezas y soporte logístico. Estarán ubicados en el stand # C74 del 31 de marzo al 5 de abril. El stand de la feria en Santiago, Chile ofrecerá más información sobre sus motores, piezas, componentes y servicios.
FIDAE is one of the largest airshows in Latin America. This event has found international success by adapting to the changing market in defense and security. The show will have exhibitors focused on civil and commercial aircraft, combat aircraft, and helicopters. Attendees may attend conferences and academic forums planned during the show.
Dakota Air Parts specializes in buying, selling and support of rotor-wing and fixed-wing aircraft, turbine engines, and parts. Platforms supported include UH-1, AH-1, OH-58, CH-47, UH-60, Bell 205/206/212/412, MD 500 series, Honeywell T53 & T55, General Electric J85, and Rolls-Royce M250. They purchase inventories and assets worldwide within 48 hours of inquiry. Dakota Air Parts is excited to meet attendees from around the world to discuss services offered, from securing needed parts to assisting with transactions.
Representatives will be available throughout the expo to address any questions. Visit https://calendly.com/dakotaairparts or use the widget below to request an independent meeting with the representatives at the show. Las representantes pueden hablar español, planea hablar con ellos.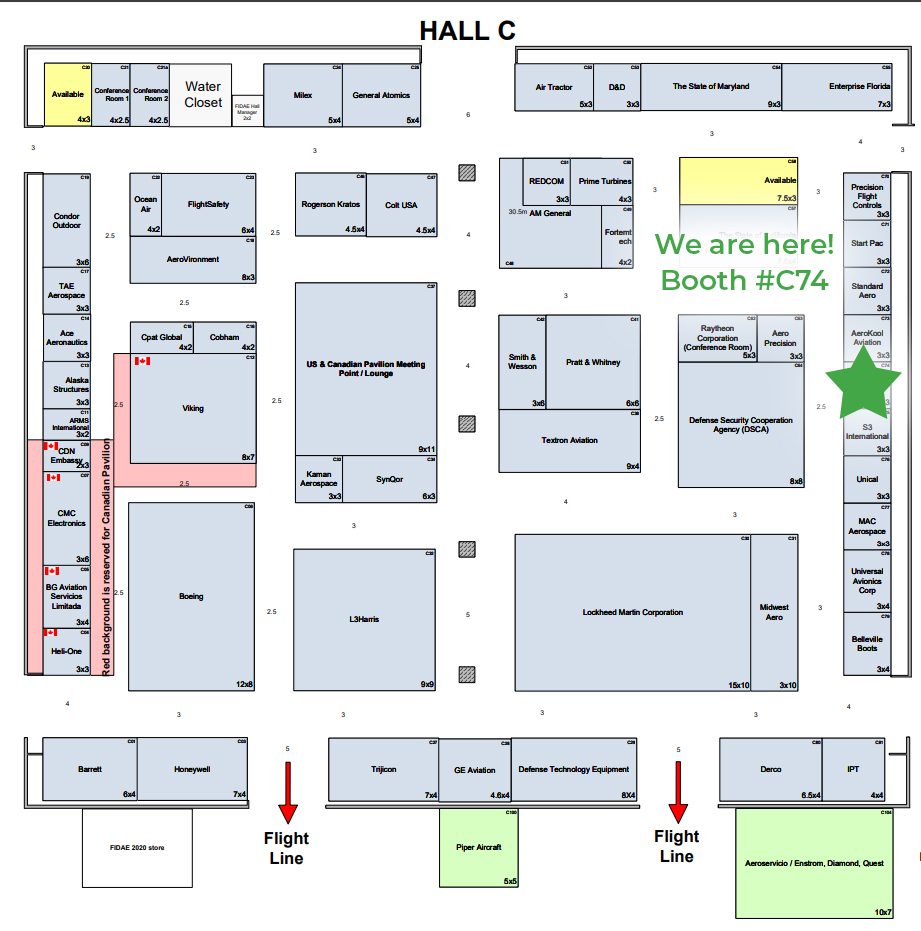 About Dakota Air Parts Intl., Inc. (www.dakotaairparts.com)
Dakota Air Parts specializes in the buying, selling and support of a variety of rotor-wing and fixed-wing aircraft, turbine engines, and parts - OEM & aftermarket. Dakota Air Parts has access to the most diverse parts information infrastructures in the world, allowing them to offer the most competitive pricing without compromising quality or delivery to customers worldwide.
Contact Us
Phone: +1 (701) 297-9999
Email: sales@dakotaairparts.com